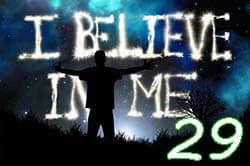 Your advantages
Your intuition is the one to envy. You are a dreamer and have a visual type of mind. The information that comes to your mind is something extraordinary, out of this world. You look straight at the essence of things. You see what others want to hide. You can spend all day thinking about global things, philosophical ideas and matters, and in your thoughts you often want to catch those ideas and make them material, real.
You are not a logical individual, but rather inspiring and intuitive. Your intuition brings you to the right conclusions. You operate by emotions, not by rational laws.
Your inner feeling makes you emphatic: you feel the joys and sorrows of others. You can make a great counselor or psychologist, as you will intuitively find the best way to relieve the tension of an individual. People love your company and see your mature wisdom.
Your love to harmony is caused by your calm observations of nature which inspires you and motivates on different actions. You love to be in the center of attention, and hear people complimenting your personality or appearance. Though you are touchy, it can make you understanding and strong leader. You are well-bred, have a great taste and know how to speak to others and persuade them.
Your shortcomings
Deeply inside you realize that you have no power over your life and that intuition and feelings are the only things that help you, but mostly you just follow the changeable stream of the life. You are quite mature by the age of early 30s, you become critical to yourself and expect too much. Your true potential will be hidden up to the second half of your 30s, and then you will fully understand your goal in life. Until that time you will be looking for sense in life, and this search can make you disappointed.
You are too easy to become upset, and exposed to rapid mood swings due to your empathy.