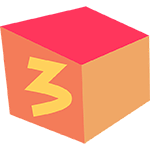 This period is a culmination of your effectiveness. The skills you have will be highly regarded and you will feel artistic inspiration, especially in writing. The main source of success during this period is creativity and self-expression. It is a great possibility for you to promote yourself thanks to your charisma, talent and bright self-expression.
During this period you will often find yourself in a company of numerous and different people. It is your limelight, you will feel refreshed and happy. You will feel relieved, as if you had a load and now it's finally gone.
Your cheerful disposition and light attitude to life will attract people, so get ready for new contacts. Sense of order is also important. You are very energetic, so if you wanted to reach a certain goal it is time to direct all your efforts on it, the possibility of your dream coming true this way is great.
I you can't make yourself concentrated, the potential you have now may just become wasted.
It is a period that makes all hidden emotions surface, and all the emotions you blacked out will come undone. Try to be more composed in stressful situations, because your words may hurt someone right beside you. Anyway, if you are disciplined and concentrated there will be no problems in coping with them.
You are in a very changeable phase, which makes you original and versatile, but exposed to mood shifts.
During this period you are very romantic and dreamy. Remember that everything is good when harmonious, don't exaggerate your feelings. Always address to your fair mind, and keep yourself balanced this way. Treat people for who they are, not for who you thought them to be.
Thanks to this time you will finally appreciate your self-expression and talent. You will feel how unique every person is. Generally, it is your time for promotion and personal/professional growth.