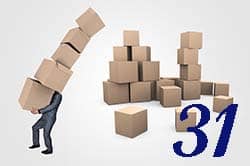 Your advantages
You can be described as a great member of society, good parent and family person. If you create something, you invest all your moral and material resources to this initiative. You work hard or don't work at all.
You are a pragmatic person that values realism in views, but you fully accept artistic view on the world. Your mind is a perfect balance of rational and irrational which gives you an undoubtful privilege. You love and admire nature: it is the most magnificent correlation of precise calculation and pure aesthetics. Your works are amazing up to details, because you are attentive and consistent. You concentrate on things easily if you need it.
Everybody would rely on you in the critical situations. However, you are often in search of 'that' perfect place where you will feel that you are fulfilled. Self-discipline and general order are the keys to your happiness.
Your shortcomings
People like you are rare. You tend to dive into work so much that you could become a workaholic and in one day understand that the best years of life passed by and everything you have to remember is connected with work. Try to be more sociable, plan your free time each time differently. Let yourself be spontaneous at least once. You are in instant search of a job that suits you. However, it is impossible to meet all the demands and your success is mostly in starting of your own enterprise. All you need is self-confidence, accuracy, consistency and some level of boldness.
You rarely share your ideas being afraid that others will judge them, lie to you or even steal them. You need to show them to your friends, and consider it as a quick look from the outside which is always better than only yours. Number 31's main message is to get rid of any self-destroying practices and don't forget about your own self-expression.